We were honored to invite the famous Taiwan magician Mr. Yang to have a Magic Class in Daseng on April Fool`s Day.
In terms of [fool", people may think that magic is a trick or fake performance to simply fool and entertain people. We, Magic Tricks manufacturer and seller, also firmly believed that till we had this class and felt the real meaning of Magic Trick.
Mr. Yang told us a story as a start. A group of primary school students were going through a monitor election. Some candidates prepared a long formal ambitious speech telling classmates how much they can do for this class; some had their talent show, singing, dancing and playing musical instrument. Those were beautiful and elegant. But they were beaten by a little boy who played a Single Magic Vase and Ball. Little audience are shocked by this amazing show and he earned a lot applause.
The core value of magic would be:
1. Self-confidence: Magic is not deceit. Magicians tell everybody that it would be a trick but people always be shocked and can`t figure out why. That need a lot confidence to perform a trick that he already know there is a risk of been seen through.
2. Interpersonal relationship and presentation skill: Magic show can never be without interaction. An excellent magician is also a great story maker.
After this class we understand that we can`t simply sell Magic Toys. We have to deliver values within.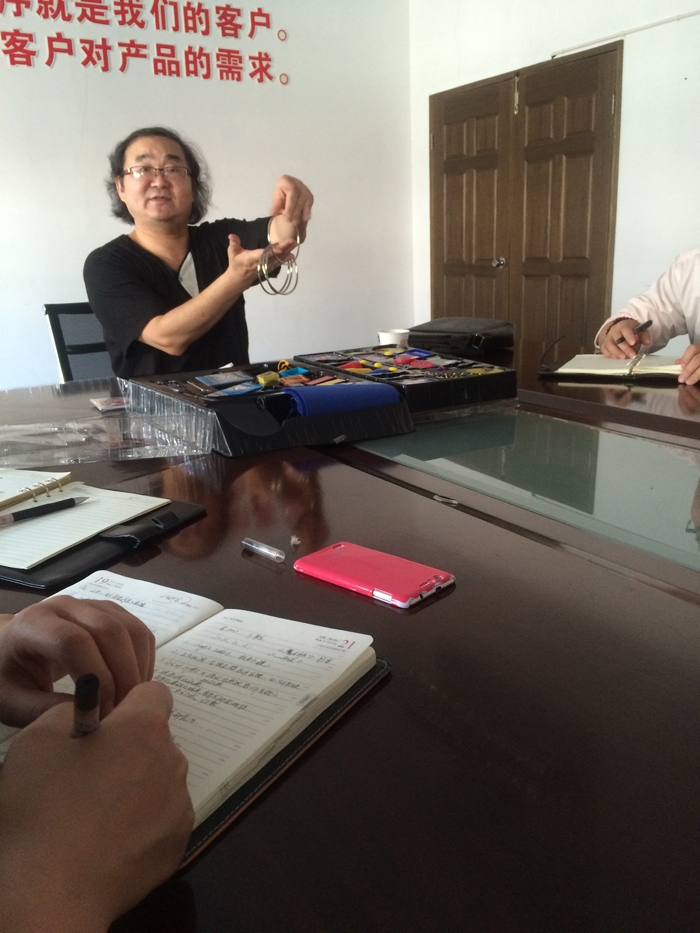 He is performing a Four Ring Linking Trick.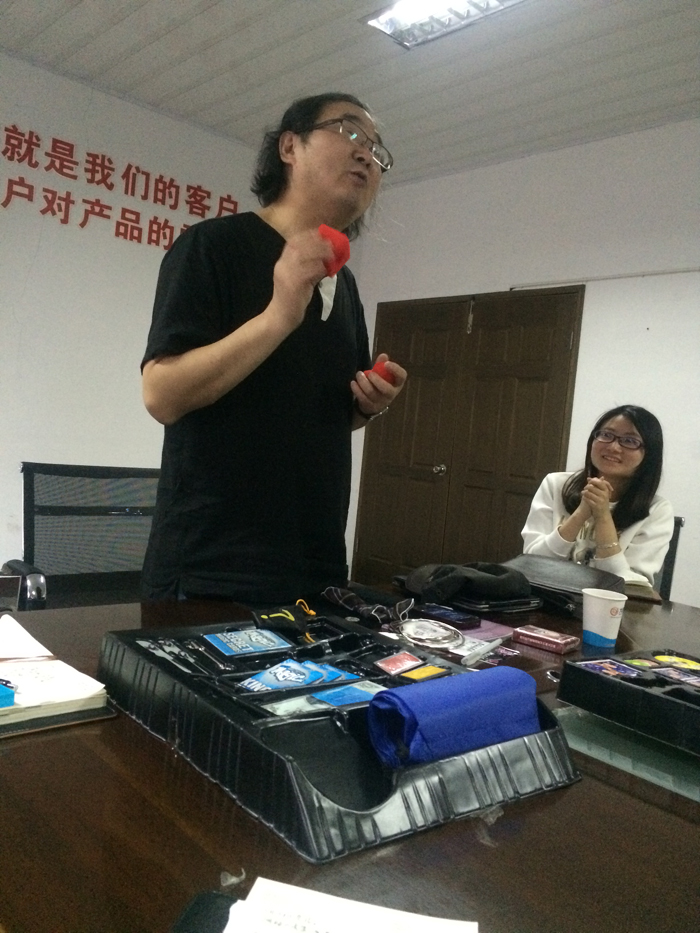 This is called Sponge Ball.