This year Toys & Kids Russia took place from March 11th to 13th 2015 in Moscow. The exhibition is the most important trade fair of the Russian toy industry.
Our strategic partner ZNATOK presented various kinds of Magic Sets, Klikko items, educational children books and other educational toys. In order to impress the visitors our designer created a highlighted "Vasile Assumption Cathedral" model.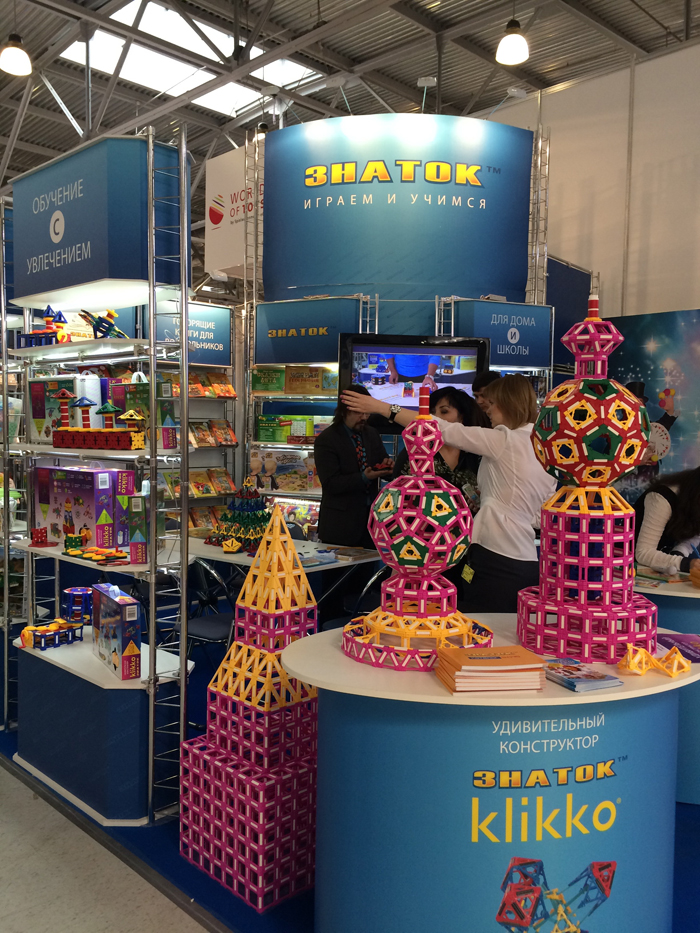 We all know that Rouble devaluation shocked Russian market. But russian people and russian companies never stopped working hard to get through this depression.